Eagle-eyed collectors have noticed a 'hidden image' on new coins bearing King Charles III's portrait, which will soon replace coins with the late Queen Elizabeth II on.
The official coin effigy of King Charles, 74, was unveiled by the Royal Mint back in September 2022, with 50p coins depicting the monarch gradually entering circulation from December.
Now, it's been revealed that the coins bear a discreet image, but many are unsure whether it's intentional or a simple coincidence.
Right by the King's ear, the shape of a small bird can be seen, according to collector specialists at Britannia Coin Company.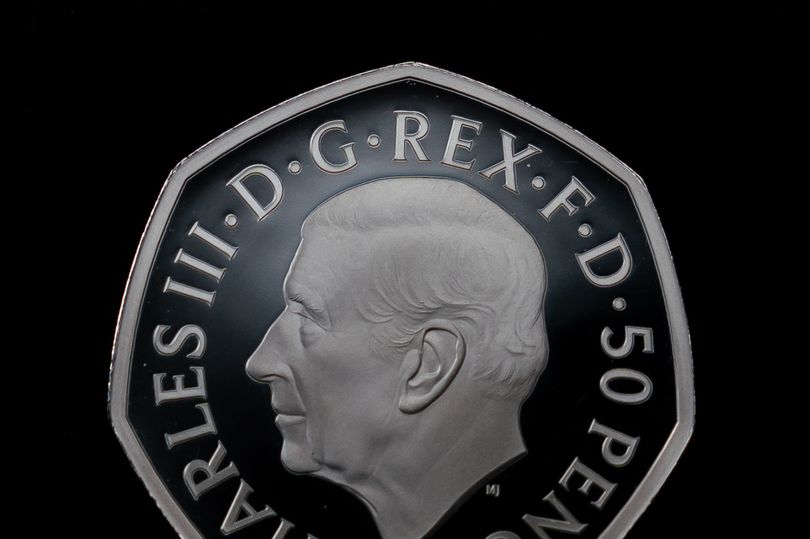 The image could be a nod to Charles' love for nature and the environment, but it may just be completely unintentional.
"Once you've seen the bird on King Charles' ear, you'll zero-in on it every time you see one of his coins and I suspect you'll never unsee it," said Jon White, director of Britannia Coin Company, as reported by Daily Record.
He added: "I have no idea if Martin Jennings, the artist, intended to include this hidden image. If he did, I think it's clever and fitting acknowledgement of His Majesty's passion for wildlife and that he's listening to the plights our natural world faces."
It comes as Royal Mail recently revealed the image of King Charles that will feature on first and second class stamps.
A portrait of the King will appear on stamps for the first time in his role as monarch – and the simple, uncluttered design draws inspiration from stamps that featured the late Queen.
David Gold, Royal Mail's director of external affairs and policy, said they received guidance from the King to maintain "continuity" and Charles did not want existing stamp stocks showing the Queen pulped, but used up over time.
The new stamp design features Charles' head and neck and the King is shown facing left as all monarchs have done since the Penny Black, the world's first postage stamp, was issued in 1840 with Queen Victoria's image.
The King's image is used on definitive stamps, sometimes referred to as "every day" stamps, that have just the monarch's head and value of the stamp on a plain coloured background with a barcode alongside.
British artist Martin Jennings made a profile sculpture of Charles for the Royal Mint who were creating UK coins and a team for the Royal Mail adapted an image of the artwork, adjusting and relighting the picture for use on the new stamps.
READ MORE
Click here for today's top showbiz news

Kate Middleton shocks pub goers after making surprise appearance with Charlotte

Vanessa Feltz 'discovered ex Ben Ofoedu was cheating in Christmas Day message from lover'

Made in Chelsea's Maeva D'Ascanio ignores 'bad comments' over holiday without baby son