Cruise lines often include a formal evening on their itineraries, where guests can get dressed up and wear their best clothes. But for some guests, the evening is one they'd rather skip.
A cruise guest wrote on Reddit: "My husband hates wearing any trousers, other than jeans.
"Would it be formal enough for him to wear 'dark wash' jeans, a nice button down shirt and a jacket for that night?
"We are perfectly okay with going to a more casual dining area but if we choose to participate in formal night, I want to make sure he's comfortable."
An experienced cruise passenger said: "No shorts or flip flops is the real bottom line. We wear what we would wear to a nice steakhouse."
READ MORE: The world's safest holiday destination is a 'really cool spot'
On the majority of cruise lines, the formal dress code is fairly casual and guests may be able to get away with wearing dark jeans.
One guest said: "Trust me, as long as he's wearing clean clothes, he'll be a step above some. I go with jeans and a polo or button down for the most part. Maybe a pair of khaki shorts."
Another passenger agreed saying: "Most of the ship makes little fuss about formal night other than a couple of restaurants and photo areas."
While some of the restaurants will have a formal dress code on the formal evenings, there will always be more casual areas to dine.
DON'T MISSBest city in Europe for Britons is 'charming' and 'very affordable' [INSPIRATION]Britons warned of 10 week wait for a new passport [WARNING]Cruise guests complain about passengers' 'rude' behaviour [CRUISE]
Most of the time, the ship's buffet restaurant will only follow a casual dress code even on formal night.
Family-friendly cruise lines with lots of children onboard are unlikely to have a strict dress code.
It's important to research a cruise line before booking a holiday to understand what the ship's vibe will be like.
If guests want to try experiences, such as dining at the Captain's Table, they will need to bring more formal clothing.
READ MORE: Cruise guest shares last day warning for passengers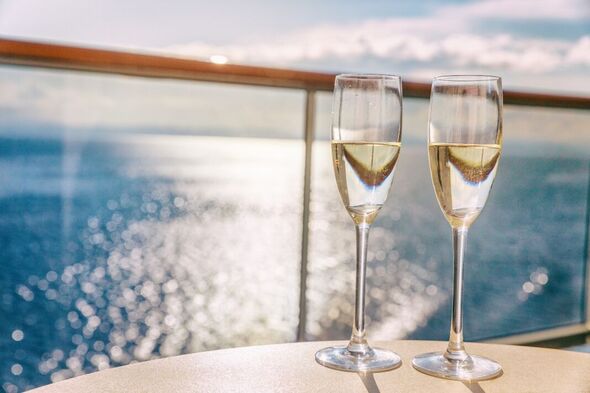 Many cruise ships also have specialty restaurants which often have a stricter dress code than the core restaurants.
Another guest added: "You can wear whatever you want. You don't need a jacket or anything.
"Some people go crazy and wear a tuxedo or suit. I'm sorry, but I'm on vacation and I'm not dressing up all fancy like that when I'm trying to relax."
Guests should be able to find their ship's dress code on its website or they can contact the line for more information.
Royal Caribbean Dress Code
"When you're onboard, the right look will vary by venue. But here are a few types of suggested attire you'll see, grouped by item.
Casual: You're on vacation – relax! Jeans, polos, sundresses and blouses are all the right amount of laid back. Please keep swimwear to the Pool Deck. Shorts are welcomed for breakfast and lunch.
Smart Casual: Think of this as a step up from your typical dinner wear. Dress to impress with collared shirts, dresses, skirts and blouses, or pantsuits. Jackets, sports coats and blazers are snazzy and welcomed.
Formal: Make it a night out in your best black-tie look – suits and ties, tuxedos, cocktail dresses or evening gowns. There can be one to three formal nights during a sailing and is at the ship's discretion."