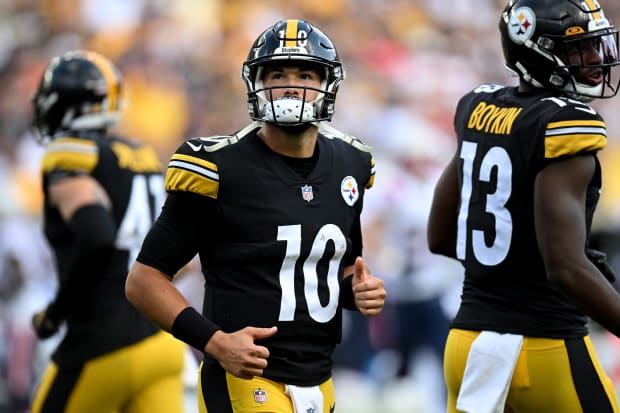 During this Friday's episode of the Boomer & Gio show, Gregg Giannotti shared an absurd story involving the Steelers that he heard from his "buddy in Pittsburgh." 
Giannotti was told that Steelers wide receiver Diontae Johnson punched quarterback Mitch Trubisky in the face before their Week 4 matchup against the Jets. 
The Steelers actually benched Trubisky during that game. Rookie quarterback Kenny Pickett replaced him, completing 10-of-13 pass attempts for 120 yards with three interceptions. 
"That's part of the reason Trubisky ended up getting benched because there was this horrible interaction between the two of them," Giannotti said. 
Boomer Esiason couldn't get over the thought of Trubisky getting punched and benched in the same week.  
The Steelers have not responded to this claim from Giannotti. 
Pittsburgh fans are skeptical of Giannotti's reporting in large part because no one else has said anything about this alleged incident.
Time will tell if a coach or player on the Steelers confirms or denies this story.