The Apprentice's Reece Donnelly was snubbed by the BBC show's spin-off after 'being axed for drinking alcohol on Dubai flight'.
Fans of the BBC show were stunned to hear that Reece had left the process, with reports later claiming that he was axed from the show after drinking too much during their flight to Dubai for the task. Reece had hoped to secure the £250,000 investment from Lord Sugar, but after failing to take part in the Dubai task, he exited the process.
On the spin-off show, viewers might have been expecting to see Reece appear to explain his exit from the show, but he was nowhere to seen as host Tom Allen confirmed Reece wouldn't be there.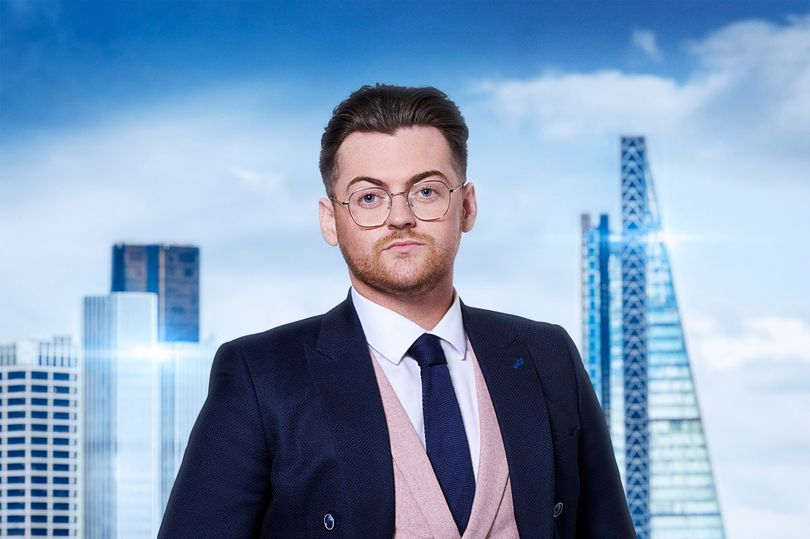 Speaking towards the start of the show, Tom told You're Fired viewers: "Now as we saw at the beginning of tonight's episode, Reece was unable to take part in the task and subsequently left the process. He's not going to be joining us on You're Fired this evening but let's have a look at his journey through the process," before inviting axed contestant Joe onto the programme.
This week on The Apprentice, Lord Sugar tasked the remaining candidates with organising and running corporate away days for clients in Dubai. They were all seen heading to Heathrow Airport to find out what they'd had to do and catch their flight, with Reece expressing his excitement in the taxi for where they might be going.
It wasn't until they returned to the UK when Lord Sugar confirmed that Reece was out the competition, telling the others: "So, as you know, Reece wasn't able to take part in the task and has subsequently left the process."
"Reece was sent home and didn't film in Dubai. Producers were unimpressed when he had several alcoholic drinks on the flight even though he was told not to," the insider told the MailOnline, "Lord Sugar was obviously furious, he couldn't believe someone would risk securing his £250,000 investment for the sake of a drink."
Reece said he left the show after suffering health issues, as he said: "I could not continue in The Apprentice due to being unable to complete the task in Dubai for health reasons. I've thoroughly enjoyed my time on the show and I'm looking forward to watching my fellow candidates in the rest of the series. I'm so grateful for my time with Lord Sugar and the team."
A spokesperson for The Apprentice said: "Reece was unable to continue in the process, this was discussed and agreed between Reece and programme-makers."