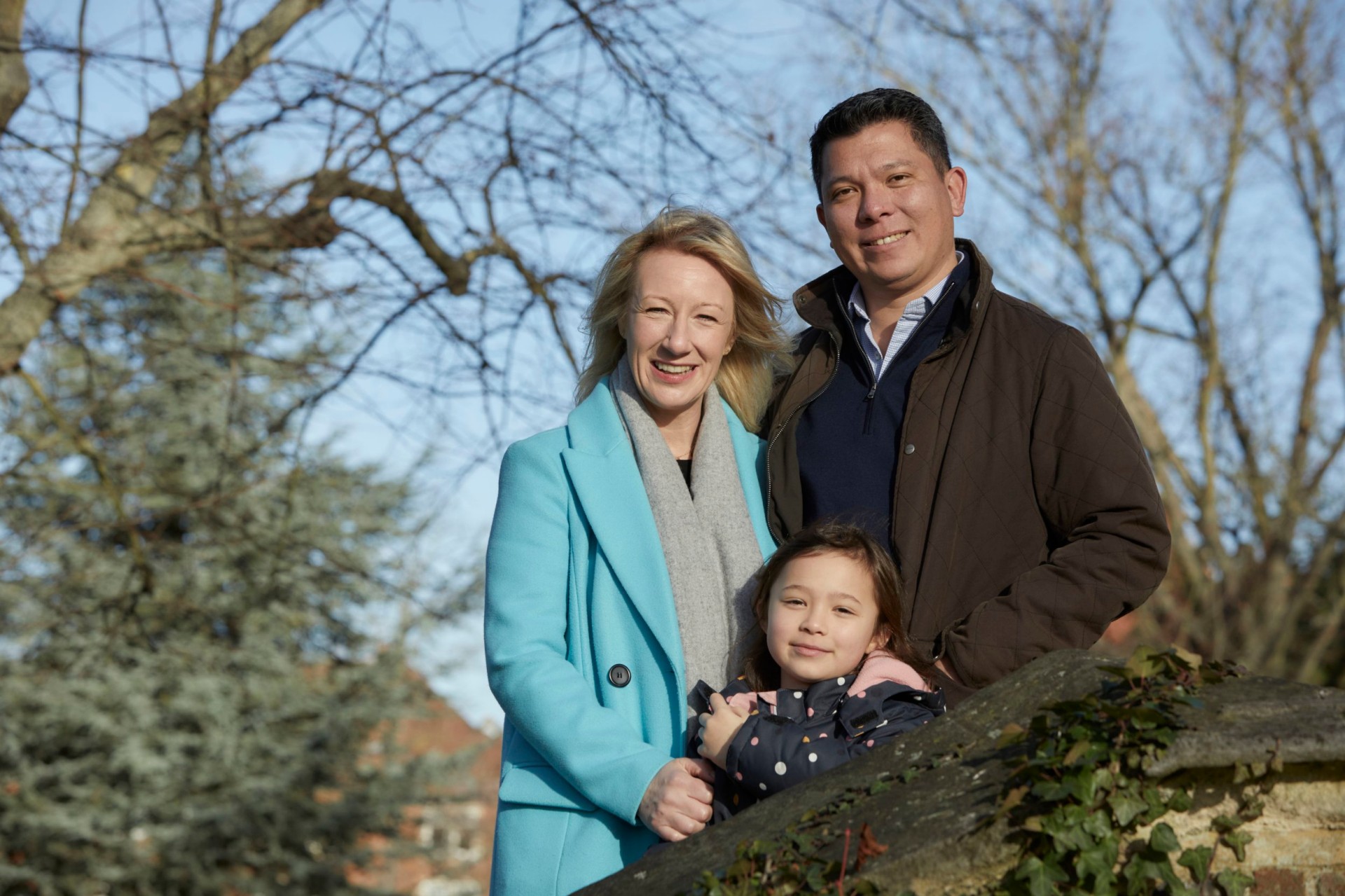 The husband of murdered headteacher Emma Pattison wrote 'he was desperate to do something better with his days' after setting up an unsuccessful wine business.
George Pattison, 39, is suspected of killing wife Emma Pattison, 41, and their seven-year-old daughter in a 'murder suicide' before turning the gun on himself.
Their bodies, alongside a firearm were found at the scene of the family's home at Epsom College in Surrey during the early hours of Sunday morning.
In a presentation pitch seen by The Telegraph pitching a new wine company of his, Mr Pattison described himself as 'a career accountant desperate to do something better with his days'.
With an Australian friend, he launched Castle Street Vinters, a 'specialist importer of high quality, low yield wines'.
Het set up a consultancy firm called Tanglewood in 2016, before taking out a £14,076 director's loan in 2021.
The pitch revealed how he had worked 'in a variety of industries including corporate finance, investment management and financial consultancy'. 
Neighbours recalled how Mr Pattison used to 'potter around with his wine and paper' at the family's original £1.5 million home in Caterham.
They said he liked 'sporty cars' and seemed 'older than his years' and 'didn't do much work' with his wife appearing to be the family's main breadwinner.
Mrs Pattison became Epsom College's first female Head in history and described in an interview with School Management Plus magazine six days before her death, how she was looking forward to an 'exciting future'.
She moved to the college with daughter Lottie last September while Mr Pattison stayed in the family's home in Caterham until last month.
Hours before the shooting, Mrs Pattison hosted a dinner party where guests said nothing seemed out of place.
Mrs Pattison's sister, Deborah Kirk, says she received a distressed phone call from her just hours before she was killed on Sunday morning.
She is believed to have rushed to the scene but was too late and discovered all three bodies.
Mr Pattison complained to police in 2016 that his wife had struck him during a domestic dispute.
Officers at the time arrived at the scene but Mr Pattison withdrew the complaint and said it was trivial.
Other than this incident, he had never been involved with the police before.
Mrs Pattison indicated in a podcast just before Christmas that the family had been put under stress due to the move from Caterham to Epsom.
The cause of deaths will not be confirmed until a post-mortem examination is carried out.
Get in touch with our news team by emailing us at [email protected]
For more stories like this, check our news page.
Get your need-to-know latest news, feel-good stories, analysis and more by signing up to Metro's News Updates newsletter