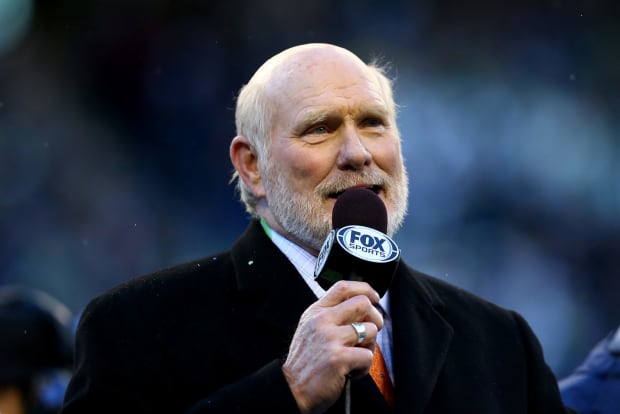 FOX NFL analyst Terry Bradshaw has never been one to hide how he feels. So when asked about the current state of the Denver Broncos, he didn't hold back his thoughts on Russell Wilson's contract.
Speaking to the media on Tuesday, Bradshaw was beside himself talking about how bloated the deal was. He lamented how the $35 million per year Wilson is now making dwarfs the $300,000 per year he made in his best year with the Pittsburgh Steelers.
"He's never gonna have to sit here (and talk to the media)… $35 million a year for 10 years. S-t!" Bradshaw said with a laugh. "That makes me sick (laughs). Man alive! Three-hundred grand I made. Ain't it sad?"
Some fans agreed with the sentiment, but mostly they seemed to find Bradshaw acting a little bit bitter over how much Wilson is making:
Maybe Terry Bradshaw would have felt better about Russell Wilson's contract if he had done more with it in his first year with the Broncos. Instead, he had a career-low 16 touchdowns and led the league in times sacked despite missing two games.
If Wilson doubles the number of touchdowns and cuts down on the sacks taken and turnovers made, Bradshaw might learn to live with it. 
Will Wilson ever justify the contract the Broncos gave him?