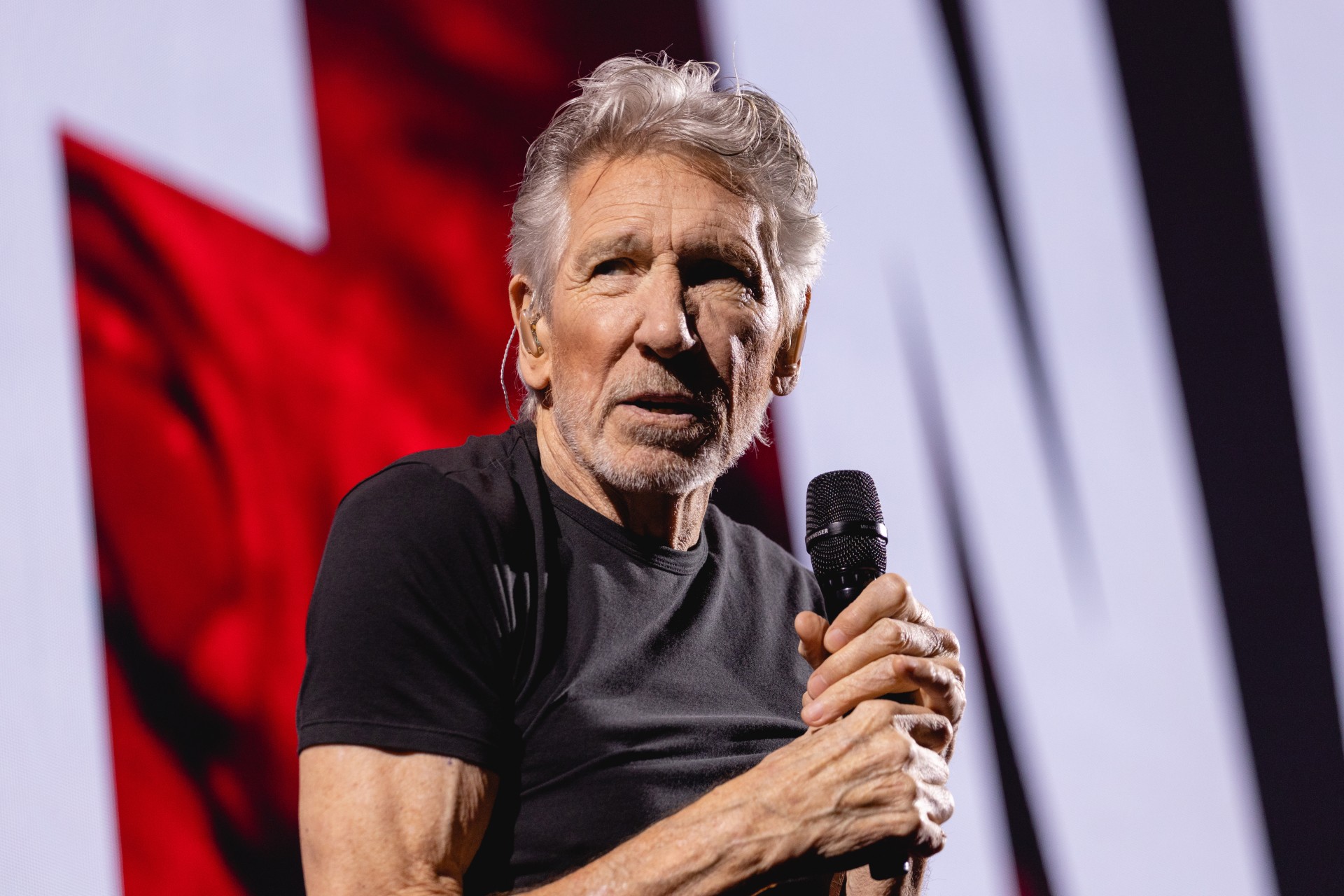 Russia has asked Roger Waters, the co-founder of Pink Floyd, to speak about Ukraine at the United Nations.
Dmitry Polyanskiy, who is the first deputy permanent representative of the Russian Federation to the World Organisation, confirmed on Tuesday that Waters had been requested as a speaker.
The request comes months after Waters had gigs in Poland cancelled due to controversial remarks he made about war-torn Ukraine.
Waters will speak to the UN Security Council on Wednesday at 6pm Moscow time about the delivery of weapons to Ukraine.
The 79-year-old musician has previously blamed the West for provoking the Russia-Moscow crisis and late last year came under fire for saying 'extreme nationalists' in Ukraine 'have set the on the path to this disastrous war'.
A UN Security Council diplomat has expressed shock over Russia's enlistment of Waters, anonymously telling Reuters: 'Russian diplomacy used to be serious. What next? Mr. Bean?'
Meanwhile, Russian outlet TACC reports that Polyansky confirmed on Telegram that Waters had been approached, penning: 'Russia has requested British peace activist and famous rock musician Roger Waters as a speaker at the UN Security Council meeting on the prospects for a peaceful settlement of the Ukrainian crisis in the context of the growing supply of Western weapons to this country.'
Speaking to the outlet in August, Waters blamed the USA's 'mentality for wanting to rule the world' for inflaming the Ukrainian crisis.
A month later, he had gigs in Poland cancelled after he wrote an open letter to Ukraine's First Lady, Olena Zelenska, amid Ukraine's war with Russia.
The hitmaker not only claimed 'extreme nationalists' in Ukraine 'set the country on the path to war' but also took aim at President Volodymyr Zelensky who he accused of failing to fulfil his 2019 election promise to bring peace to the Donbas region and spoke out against the West supplying Ukraine with weapons.
Mrs Zelenska responded on Twitter, saying: 'It is Russia which invaded, destroys cities and kills civilians. Ukrainians defend their land and their children's future. If we give up — we will not exist tomorrow. If [Russia] gives up — war will be over. @rogerwaters, you'd better ask RF's President for peace. Not Ukraine.'
Live Nation Poland confirmed the cancellation of Waters' concerts to BBC News but did not give a reason.
Waters denied that he or his management cancelled his concerts in Krakow.
Metro.co.uk has approached Waters' reps for comment.
Got a story?
If you've got a celebrity story, video or pictures get in touch with the Metro.co.uk entertainment team by emailing us [email protected], calling 020 3615 2145 or by visiting our Submit Stuff page – we'd love to hear from you.
Are you a Soaps fan? For exclusive spoilers and interviews, sign up to Metro's Soaps newsletter