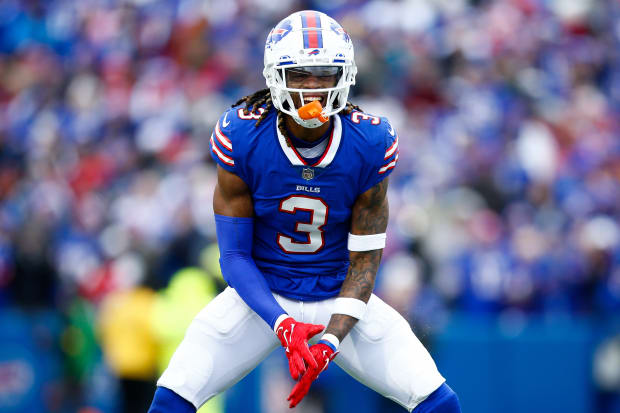 Buffalo Bills safety Damar Hamlin picked up a major honor at the Super Bowl this afternoon.
Hamlin was presented with the Alan Page Community Award, the highest honor bestowed by the NFLPA. It is presented yearly to the player who "goes above and beyond to perform community service in his hometown and team city."
Hamlin, who suffered a cardiac arrest during his team's game on Jan. 2, has been able to raise millions of dollars to benefit children through his Chasing M's Foundation. He'll receive a $100,000 donation as a result of winning this award. 
Hamlin's mere presence in Arizona a little more than a month after he had to be revived on the field, is rightfully being celebrated on NFL Twitter.
"What an awesome visual, Damar Hamlin on stage with his family in Phoenix being honored with NFLPA community award," said NFL Network's Cameron Wolfe. 
"Sooooooooo, some of ya'll still wanna believe he's dead? Or can we move on?" asked one fan, referring to the conspiracy theory that Hamlin actually died.
"Beautiful," remarked ESPN's Jeremy Fowler.
"So freakin' awesome," said WFNZ's Chris McCLain.
Kudos to Damar. Great to see him looking healthy too.