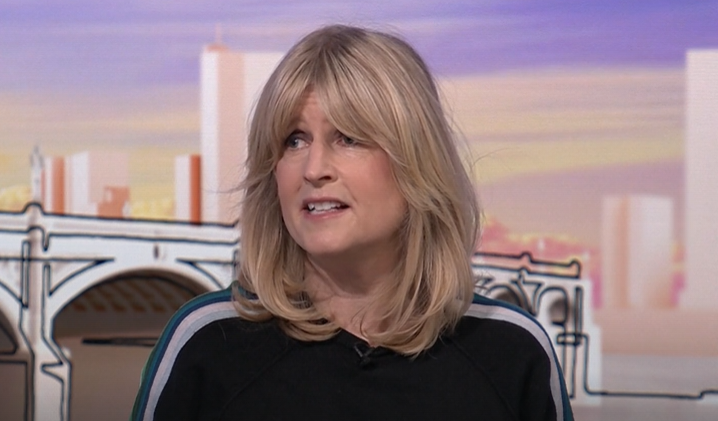 The BBC has hit back at complaints over Rachel Johnson's appearance on Sunday With Laura Kuenssberg, given that she's the sister of former Prime Minister Boris Johnson.
On Sunday January 29, Johnson was among the panel on Kuenssberg's show on the same morning reports emerged claiming Mr. Johnson appointed BBC chair Richard Sharp weeks after he facilitated securing a £800,000 loan for the ex-PM.
Mr Johnson's sister was on the panel alongside former Tory leader Iain Duncan Smith and the boss of Tesco John Allan.
Viewers were bewildered by the selection of panellists, with one critic tweeting: 'Who picked this panel? You might as well have had the Chuckle Brothers on.'
Another asked why there was 'absolutely no representation from the left on the Laura Kuenssberg show panel?'
Many more shared the same sentiment and complained to the BBC.
The broadcaster is obliged to respond to complaints once it has received more than 100 and subsequently clarified: 'Sunday with Laura Kuenssberg is a political programme which sets out to examine policies and hold politicians on all sides to account.
'It includes a panel of three which changes each week and which enables the programme to introduce a wide range of views, including from people with backgrounds in business and civil society, as well as politics.
'On this occasion the credentials of all three panellists were made clear to the audience, including Rachel Johnson's relationship to the former Prime Minister, to enable the audience to assess their respective positions and calibrate their remarks accordingly.
'Viewers heard a range of views on the issues raised, including the row about the BBC Chairman Richard Sharp, and we are confident they were appropriately challenged.
'We don't agree that the programme failed in its duty of due impartiality.'
Sunday With Laura Kuenssberg airs Sundays at 9am on BBC One.
Got a story?
If you've got a celebrity story, video or pictures get in touch with the Metro.co.uk entertainment team by emailing us [email protected], calling 020 3615 2145 or by visiting our Submit Stuff page – we'd love to hear from you.
Are you a Soaps fan? For exclusive spoilers and interviews, sign up to Metro's Soaps newsletter