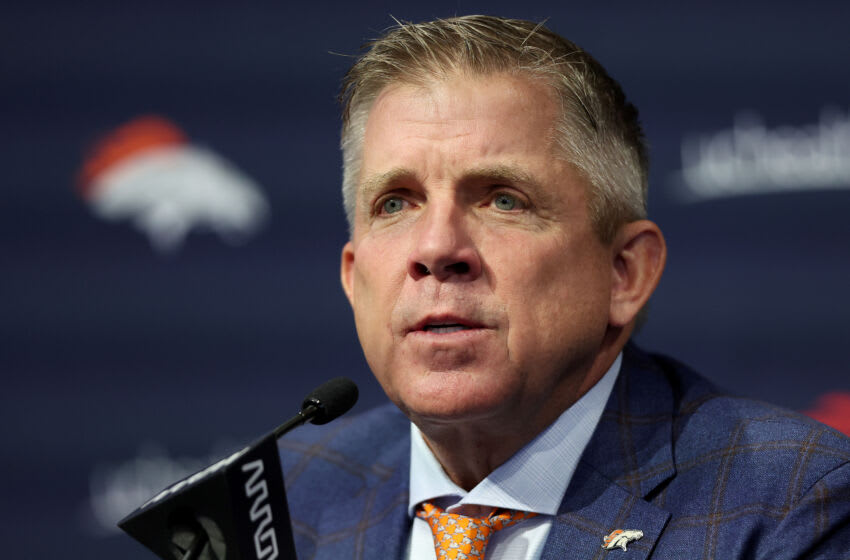 Sean Payton is not going to tolerate Team 3's nonsense as the Denver Broncos head coach.
After being named the next head coach of the Denver Broncos, Sean Payton made it abundantly clear that Team 3 is not going to be wreaking havoc inside of the Broncos building this season.
Mr. Unlimited's team limited the Broncos' team success during Russell Wilson's first year in Denver. Payton may be recharged after spending one year on TV with FOX, but he definitely does not have that wolverine blood pumping through his veins. He is probably not going to do high knees in an airplane aisle for four hours during a transatlantic flight while his team sleeps either.
Wilson may not love this, but this is the best thing Broncos Country could have ever hoped for.
Sean Payton to put a damper on Team 3's involvement with the Denver Broncos
Look. Payton has every right to put his stamp on what things will and will not be tolerated in his era of Broncos football. This is a proud football organization, but one that has lost its way ever since winning Super Bowl 50. Only the flightless New York Jets have a longer active playoff drought than Denver. Their defense is good, but their offense has been horrific for years now.
Fortunately, Payton will go down as one of the best offensive minds of his coaching generation. He took an undersized Drew Brees coming off a major injury and helped transform an entire region. Payton and Brees were New Orleans Saints football, but their former franchise is starting to unravel in the wake of their "retirements." Brees is so cooked, but Payton will have a second act.
If he is the one to bring the Broncos back to prominence, then his coaching legacy will go up an even higher level. Should he falter at the helm of the Broncos, then he will be the latest guy who could not get it done there in the shadow of Peyton Manning, and Gary Kubiak to some extent. For now, telling Team 3 to take a hike is the best way to firmly establish who is in charge of the team.
Wilson's camp will hate this, but does he want to win a second Super Bowl championship or not?