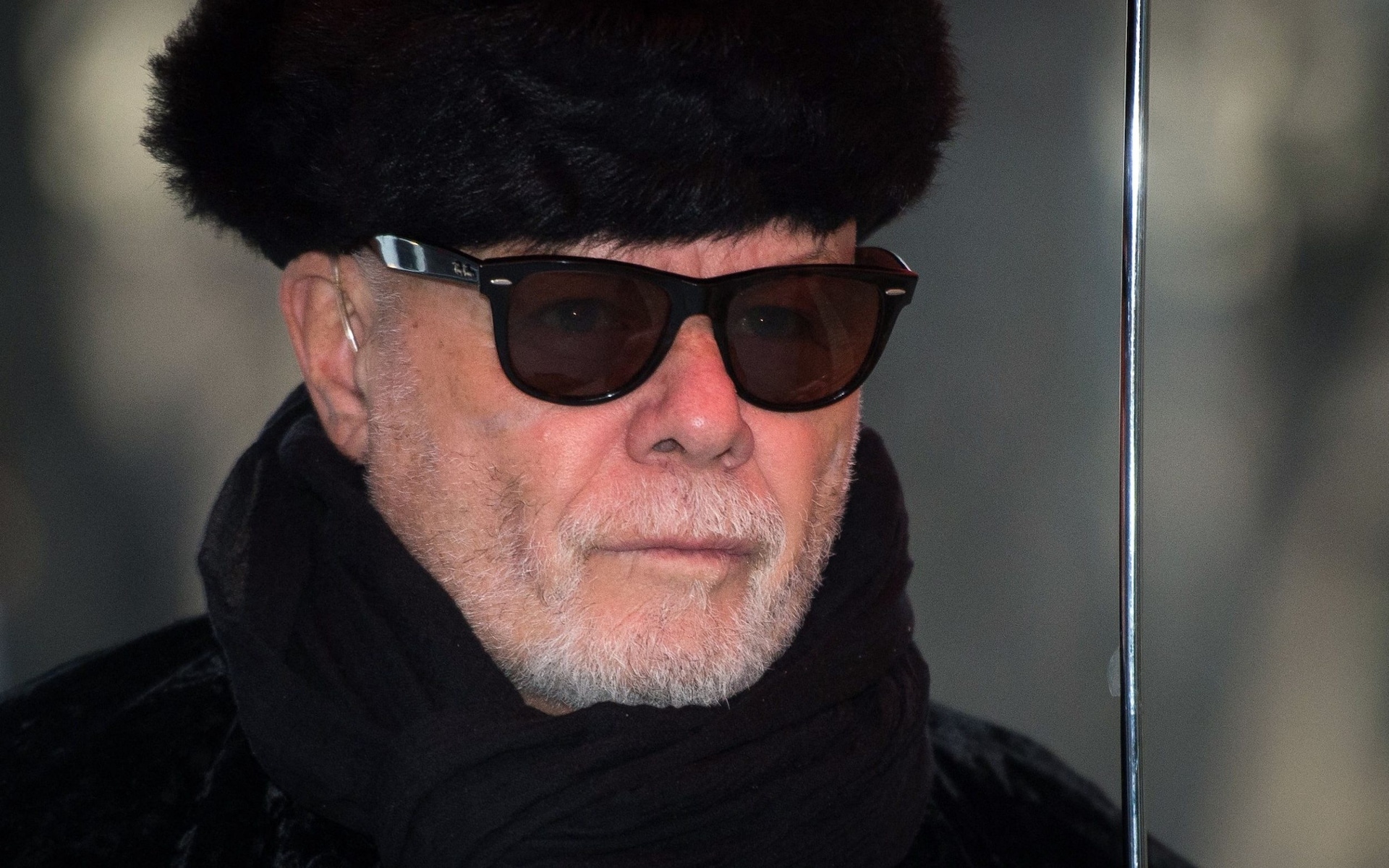 Police were called out to a disturbance at the bail hostel where Gary Glitter is staying following his release from prison.
On Saturday, a crowd of people were understood to have gathered outside the property in Hampshire after the serial paedophile was freed the day before. 
The disgraced rock star, whose real name is Paul Gadd, had served half of his 16-year sentence for sex crimes.
He was jailed in 2015 for sexually abusing three schoolgirls, but left HMP The Verne on Friday after eight years behind bars.
The protesters outside the bail hostel, which is located in a residential area, reportedly shouted demands for him to be removed from their neighbourhood, with one man attempting to scale a fence.
A spokesman for Hampshire and Isle of Wight Constabulary said: "Police were called at 3.32pm to reports of a public order incident. Officers attended the scene and the situation was resolved. No arrests were made."
The protest came as Richard Scorer, the head of abuse at Slater and Gordon, the law firm which represented one of Glitter's victims, said his release was "particularly distressing and traumatic" for those he attacked.
"The early release devalues her suffering and that of his other victims," he added
Glitter was freed automatically halfway through a fixed-term determinate sentence and will now be subject to licence conditions.
Confirming Glitter's release, a Ministry of Justice spokesman said: "Sex offenders like Paul Gadd are closely monitored by the police and Probation Service and face some of the strictest licence conditions, including being fitted with a GPS tag.
"If the offender breaches these conditions at any point, they can go back behind bars."
The sex offender was at the height of his fame when he preyed on his vulnerable victims who thought no one would believe their claims over that of a celebrity.
He attacked two girls, aged 12 and 13, after inviting them backstage to his dressing room and isolating them from their mothers. His third victim was less than 10 years old when he crept into her bed and tried to rape her in 1975.
The allegations only came to light nearly 40 years later when Glitter became the first person to be arrested under Operation Yewtree, the investigation launched by the Metropolitan Police in the wake of the Jimmy Savile scandal.
Glitter's fall from grace occurred years earlier after he admitted possessing 4,000 child pornography images and was jailed for four months in 1999.
In 2002, he was expelled from Cambodia amid reports of sex crime allegations, and in March 2006 he was convicted of sexually abusing two girls, aged 10 and 11, in Vietnam and spent two-and-a-half years in jail.
Sign up to the Front Page newsletter for free: Your essential guide to the day's agenda from The Telegraph – direct to your inbox seven days a week.